The Colorado Buffaloes have lost a highly touted recruit. Winston Watkins Jr., a five-star wide receiver according to Rivals.com, announced on Sunday that he is withdrawing his commitment from head coach Deion Sanders. In December, the No. 3 receiver and No. 1 player in Florida for the Class of 2025 pledged to Colorado.
"I didn't want to limit the opportunities I already have because when you're committed, some schools try not to talk to you," Watkins Jr. said to Rivals.com, according to Sports Illustrated. "I have a lot of schools I want to make sure I'm still good with them because I don't know if Prime will still be there when I get there."
Sanders and the Buffaloes are 4-6 with two games remaining in Sanders' first season as head coach. Sanders apologised to the fans after the team lost their home finale 34-31, extending their losing streak to four games. Sanders joined Colorado in December after three seasons as head coach at Jackson State, where he won back-to-back conference championships. Sanders shook up the roster upon his arrival in Boulder, using the transfer portal and a record number of recruit commitments.
Watkins Jr. is a junior at Naples' First Baptist Academy. He had 38 receptions for 804 yards and nine touchdowns this season. He previously attended IMG Academy. He has 22 offers, including Alabama, Georgia, Ohio State, and Michigan, and last fall he visited Florida State and Miami.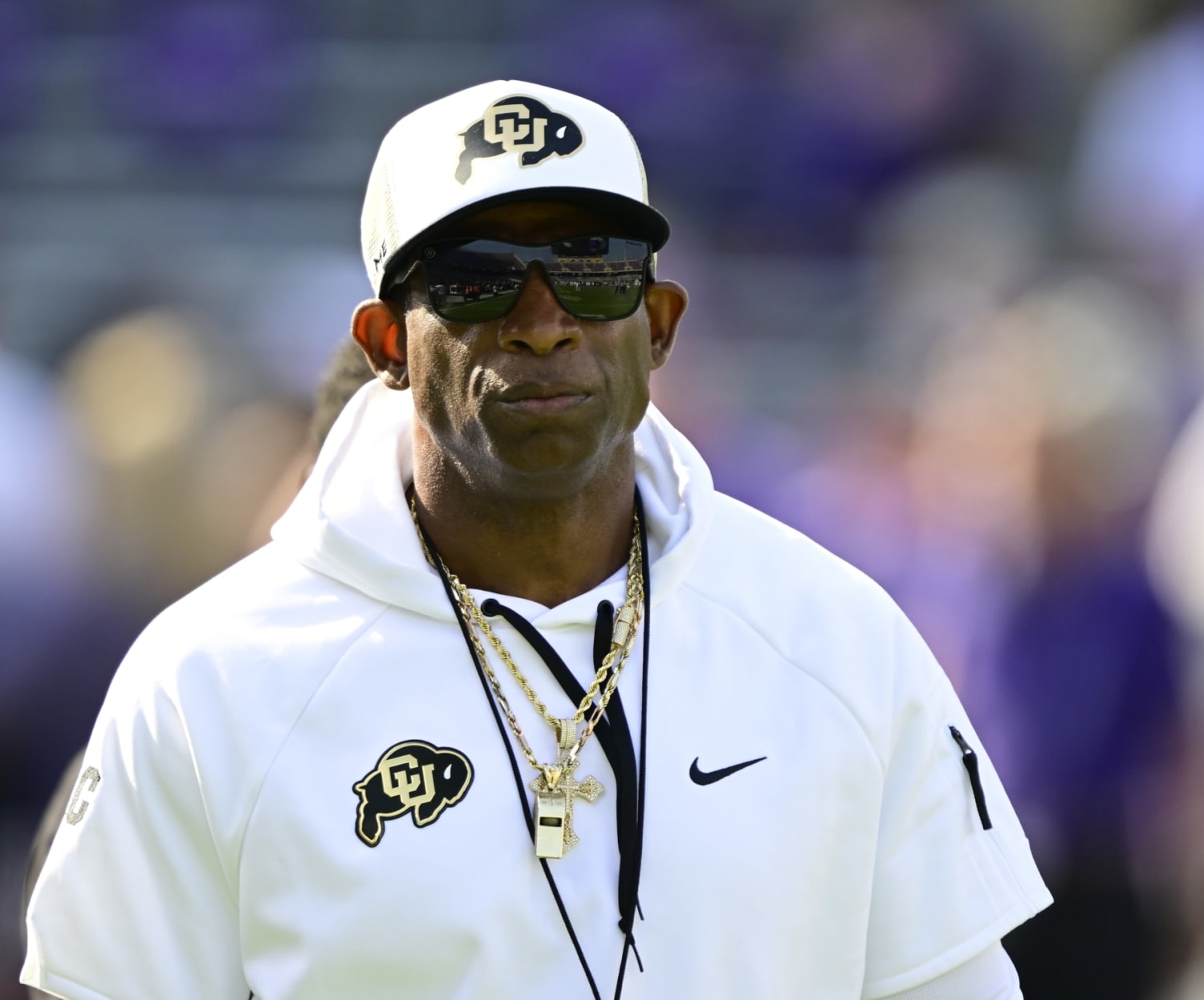 "I want to make certain that I have all of my options." "I'm still messing with Colorado really hard, but I just want to make sure I'm making the right choice," he explained. "I have love for them and all that type of stuff but business is business."
Texas A&M was the first school to offer Watkins Jr., the cousin of former Clemson standout and NFL journeyman Sammy Watkins, a scholarship after he participated in a camp in June 2021. Six months later, he committed to the Aggies as their first recruit in the Class of 2025. He backed out of his commitment in November.
He told on3 that he has no plans to make any more verbal commitments after leaving Colorado.
"I just want to study every college that is recruiting me and continue to pray that I am making the right decision that I feel is best," he went on to say. "… No more commitments until December 2024 (signing on the dotted line)!"