Yellowstone season 5 part 2 is all drama, and the episodes have yet to be released. But we come bringing excellent news, readers, since we just found out when production will finally begin! On November 13, 2022, the first half of the fifth season premiered on the Paramount Network. Fans were treated to eight new episodes of the series before the first half of the season ended on January 1, 2023.
To say the least, it's been a WILD RIDE, and fans are looking forward to Yellowstone's comeback. I can't even begin to comprehend all of the speculations concerning the franchise's future, including rumored problems between Kevin Costner and production. According to People, filming on Part 2 was planned to begin in the summer of 2023, with the episodes premiering in November. Of course, due to the WGA and SAG strikes, as well as maybe other factors, that did not occur.Fortunately, Deadline reported on November 16 that filming will commence in late spring 2024. Of course, that's not as fast as we'd anticipated, but the even better news is that we already know when part 2 will air.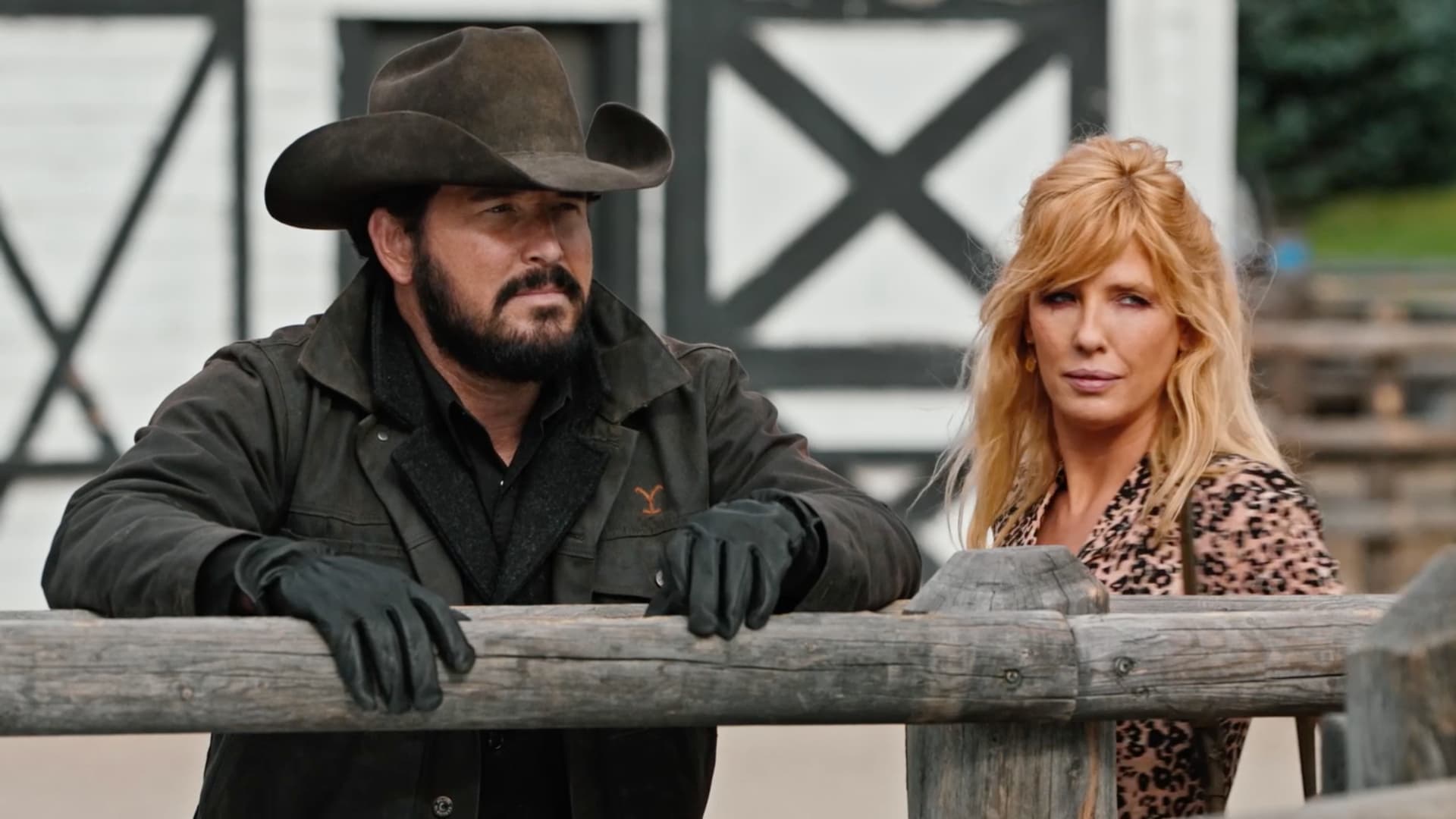 When does Yellowstone return with new episodes?
Yellowstone season 5 part 2 will broadcast in November 2024, according to the Paramount Network. Though we don't know when the remaining episodes will be released, we may mark our calendars for a year from now to see them. I know it's been a long time, but now that the SAG strike is ended, we could receive some exciting set updates or behind-the-scenes images.Taylor Sheridan, the show's creator, indicated in an interview with The Hollywood Reporter that he has not yet decided on the episode count for part 2, and that it will be determined at a later date: "If I think it takes 10 episodes to wrap it up, they'll give me 10. It will last as long as necessary."
The strikes are the main reason we have to wait so long for the rest of Yellowstone Season 5. The writers' union, the WGA, went on strike in May, delaying the start date. Then, in July, the actors' union, SAG-AFTRA, went on strike. Although the writers' strike ended in September, the performers' strike lasted into November. As a result, even if Part 2 was written, the performers would be unable to film the episodes.The strike by actors has ended, which is fantastic news for the entertainment business. We're not clear why Yellowstone can't begin filming sooner than spring 2024, but at least they've arranged a schedule and we'll watch the episodes next year for sure.
Kevin Costner's involvement in Yellowstone
Many rumors concerning the future of Yellowstone have revolved around star Kevin Costner's availability. As far as we know, Costner will appear in Season 5 Part 2 but not in whole.We do know that it has been rumored that Costner will not appear in any future episodes following the conclusion of Yellowstone Season 5. If the claims are true, that will be the last time we see Costner in Yellowstone. It doesn't seem right that Yellowstone and Costner would ride out into the sunset in this manner, but that remains to be seen. Sheridan told THR about Costner's departure:However, because filming on Part 2 has yet to begin, we don't know if Costner filmed the portions that they were able to agree on. According to THR, Sheridan is confident that John Dutton, the character played by Costner, will not be killed in a vehicle accident.In terms of his thoughts on Costner, Sheridan told the outlet:
Costner appears to be departing Yellowstone for a variety of reasons. As previously stated, Costner will star in, direct, co-write, and co-produce Horizon: An American Saga, a four-part film series. That is reported to be the reason Costner was attempting to coordinate the filming schedules for Yellowstone Season 5 and Horizon. In addition, when in court for child support, Costner revealed a few more reasons for leaving Yellowstone. According to People, Costner told the court that he was in talks to return for a sixth season, but that he was offered less. According to People, he told the court:It's unknown how Costner will exit the series or what his position in the franchise will entail in the future.
Cast
Kevin Costner as John Dutton
Luke Grimes as Kayce Dutton
Kelly Reilly as Beth Dutton
Wes Bentley as Jamie Dutton
Cole Hauser as Rip Wheeler
Kelsey Asbille as Monica Long Dutton
Brecken Merrill as Tate Dutton
Jefferson White as Jimmy Hurdstrom
Forrie Smith as Lloyd Pierce
Denim Richards as Colby Mayfield
Ian Bohen as Ryan
Finn Little as Carter
Ryan Bingham as Walker
Gil Birmingham as Chief Thomas Rainwater
Jen Landon as Teeter
Kathryn Kelly as Emily
Moses Brings Plenty as Mo
Wendy Moniz as Governor Lynelle Perry
Dawn Olivieri as Sarah Atwood
josh Lucas as Young John Dutton
Lainey Wilson, whose song has been featured multiple times in the series, has expressed interest in reprising her role as Abby in the final season. In an interview with Rob + Holly, which was published on August 14, she stated:
What's next for the Yellowstone franchise?
Earlier this year, there was a lot of buzz about Matthew McConaughey joining Yellowstone. And we got confirmation on what it will look like in early November. The Academy Award-winning actor will star in a new 2024 spinoff. Little is known about the spinoff, but it's exciting to know that the franchise will continue with such a major name involved. We won't be saying goodbye to Yellowstone anytime soon, since 2024 was announced alongside another offshoot titled 1944.Sheridan addressed McConaughey's participation in the THR interview earlier this year, which said the actor was in negotiations to make it happen at the time:So far, this is all we know about Yellowstone Season 5 Part 2. Stay tuned for additional details on the final episodes!