Taylor Swift has returned to New York City after three Eras Tour gigs in Argentina, and she appears to have spent her first night back with her friend and regular opening act, Gracie Abrams.Swift was wearing a white dress and a navy blazer, while Abrams was sporting a tan jacket and loafers as they walked side by side in the Lower East Side. A video of the couple's stroll on Twitter showed one of their security guards shouting "Move!" at a swarm of paparazzi who were blocking the celebs' graffiti-lined path.
The duo's night out comes just days after the Recording Academy released nominees for the 2024 Grammys, in which both the "Anti-Hero" pop sensation and Abrams were nominated. Swift is up for six prizes, including song, album, and record of the year, while the "I Know It Won't Work" singer is competing for best new artist, alongside Ice Spice, Noah Kahan, Jelly Roll, and other rising stars.Abrams disclosed to Billboard on the same day the Grammy nominations were announced that Swift was one of the first people she celebrated the bucket-list moment with. "I talked to Taylor and we were just screaming at each other over text like, lots of all-caps: Holy f-king s-t," she went on to say. "And obviously, she deserves it all, all of it, all of it." I text her in moments of career joy or personal crises, so being able to celebrate this one mutually felt so amazing."
Swift is the top finalist for the 2023 Billboard Music Awards, with nods in 20 categories, in addition to Grammy nominations. The BBMAs will be held on November 19 and may be viewed on BBMAs.watch as well as on the Billboard and BBMAs social media channels.Swift and Abrams became closer during the Eras Tour, which the latter artist joined as an opening earlier this year for a string of gigs. The two stars, who both consider Aaron Dessner to be a close colleague, even sang Abrams' "I Miss You, I'm Sorry" together at a surprise acoustic performance in Cincinnati.
Swift, 33, dined with musician Gracie Abrams at Freemans Restaurant in Manhattan on Monday after returning from a weekend of gigs in Argentina with boyfriend Travis Kelce.Swift was seen laughing and conversing with her friends as they walked to dinner, dressed down in a white little dress, sheer black Calzedonia tights, and a navy blue double-breasted wool jacket.The "Anti-Hero" singer added a green chain shoulder bag and brown patent leather heels to her ensemble.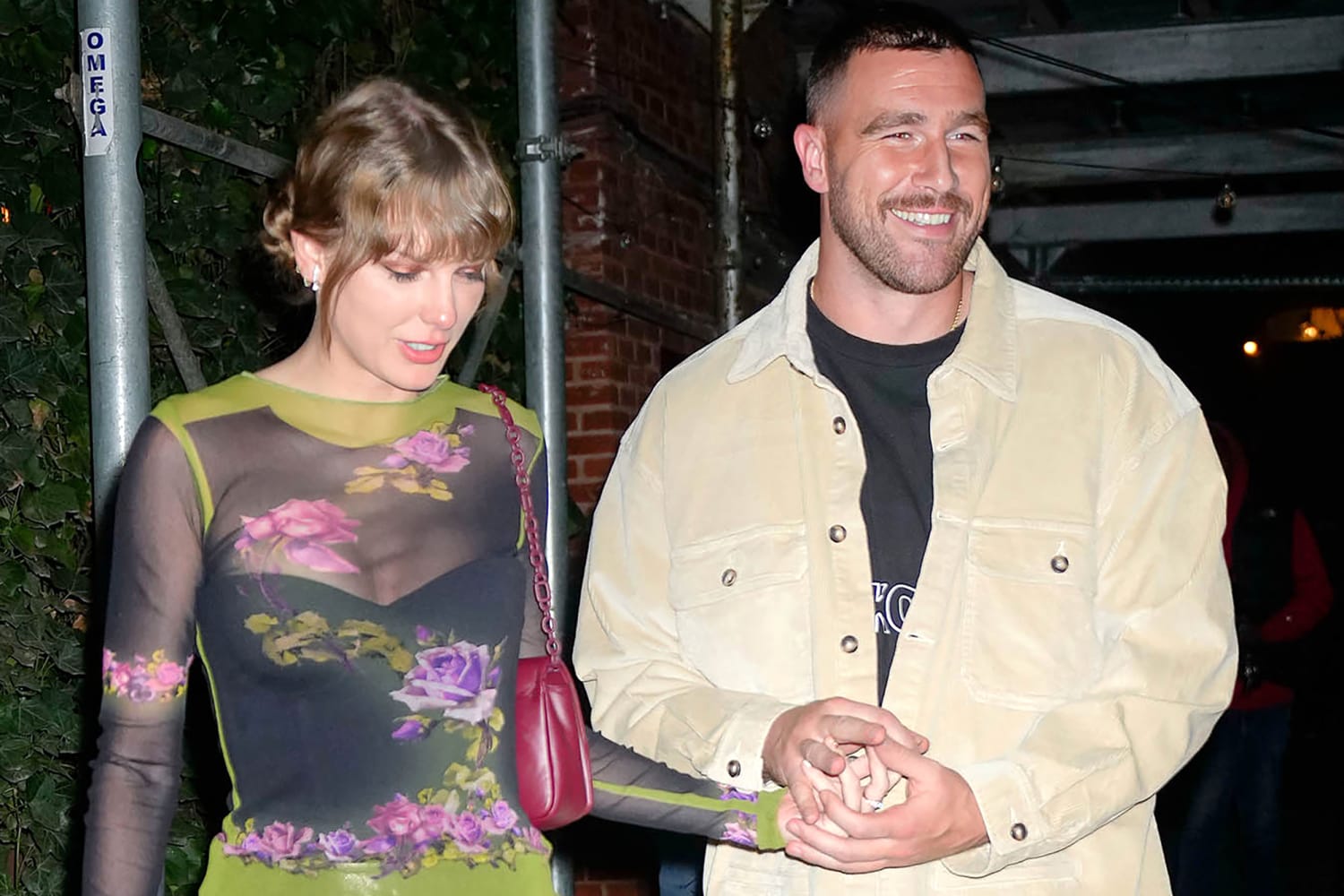 Abrams, who opened for Swift on her Eras Tour this summer and is a Grammy nominee (for Best New Artist) like Swift, wore a camel-colored jacket with black leggings and a chain-strap shoulder bag.Swift's visit comes after she freely expressed her feelings for Kelce, 34, at a stop on her Eras Tour in Buenos Aires on Saturday.After the event, the singer was seen racing into Kelce's arms backstage and planting him with a kiss as they embraced and walked away together.
Swift also mentioned Kelce throughout her performance, changing the lyrics to "Karma" to "Karma is the guy on the Chiefs coming straight home to me."Kelce's astonished reaction to the song change was captured in concert film as he stood in the VIP tent next to Swift's father, Scott Kingsley Swift. In other concert footage, the Kansas City Chiefs star, who flew in the day before to meet Swift, can be seen kissing Swift and dancing along to her songs.
Swift was first seen supporting Kelce at a Kansas City Chiefs game on September 24. The couple has been spotted together several times since then.Never miss a story again — subscribe to PEOPLE's free daily newsletter to receive the best of what PEOPLE has to offer, from juicy celebrity news to intriguing human interest stories."He's a gentleman, [Kelce]." He is completely focused on his career. He enjoys a close relationship with his family. "He has an amazing energy and approach to life," a source told PEOPLE earlier this week of their connection. "It all feels very special."Swift, according to the source, has "had fun spending time with Travis" and is "excited to kick off her international tour." She's had a fantastic break."