There's no getting around it now. After this terrible and somewhat sad season, the New England Patriots will undergo a full-system reboot.Sunday was the final nail in the coffin. It's not because the Patriots want Mac Jones to chuck another pass for them. It's because they've exhausted their options.
That's where Robert Kraft finds himself on Monday morning, with the bye week approaching. I'm out of options.A few hours before Jones threw the pick that had nations on both sides of the Atlantic wondering, "What the f— was that???" Kraft stated:
"This is my thirty-first year as owner of this team, and I've never finished 2-7." So it's very frustrating, and I had hoped that things would be much better, as did our fan base. And I'm hoping that today is an opportunity to start over and make this a lot better year. This was not what we expected to happen this year."In the Patriots' postgame press conferences, I detected an air of resignation. They sounded like they'd given up.That's all there is to it. We are exactly who we are. There will be no reprieve. We're not going anywhere, but many people will be leaving when the season finishes.The Patriots have seven games remaining. Following the bye, they will face the Giants, one of only few teams that have been as terrible as New England. Both teams are now 2-8 and "battling" for the second overall choice, therefore there is a future motive to make the game into a punt-off.
While I just stated that sitting Jones is mandatory, there is an argument to be made for playing him if the Patriots want the first overall pick.The only way to explain Jones' interception on Sunday is that he went rogue on a personal tanking mission. That's how horrible it was. It wasn't only the climax of a terrible second half and an even worse season. It placed a sad emoji on Jones' free decline since July 2022, when Belichick heaped him with praise and optimism."I think Mac has done a great job," Belichick remarked at the start of the 2022 training camp. "He's put in a lot of effort." He has an exceptional work ethic in all areas. I believe there has been a significant improvement. His physical work and conditioning, working on his mechanics, working on his footwork, working on his understanding of our offense, opponents' defenses, and circumstances – all of that is important.
"He's made tremendous progress." He did an excellent job last year, but he is beginning from a lot higher base this year than he did last year. So, his offseason effort has been enormous, and I believe everyone acknowledges how well he prepares and how far he has progressed from a year ago."How does a player go from being the runner-up for NFL Offensive Rookie of the Year (after being the front-runner for the majority of the season) to being the league's worst starter?
It took a village to render Mac inoperable by Thanksgiving 2023. We won't go into detail, but the bottom line is that the offense and special teams are poorly coached. They have no "high-end" talent. Jones frequently doesn't know whether to poop or go blind and lacks the physical talents (foot speed, elusiveness, arm ability) to get himself out of sticky situations, so he exacerbates them.The offense lacks depth across the board. In far too many cases, the front-line players are only adequate replacements. This comes two seasons after the team spent a record amount in free agency.
Meanwhile, the rest of the quarterback room is devoid of anyone desired by the rest of the league.The game on Sunday was a microcosm of Jones' downfall. The protection was terrible in the first half, and he was sacked five times after only being sacked 16 times in the previous nine games. As a result, by the second half, he had no idea what he was looking at.Jones was in shotgun on third-and-3 from the Colts 17 on the Patriots' opening drive after the break. To get there, the Patriots ran the ball six times. Jones, on the other hand, missed an easy ball to Demario Douglas crossing at the linebacker level.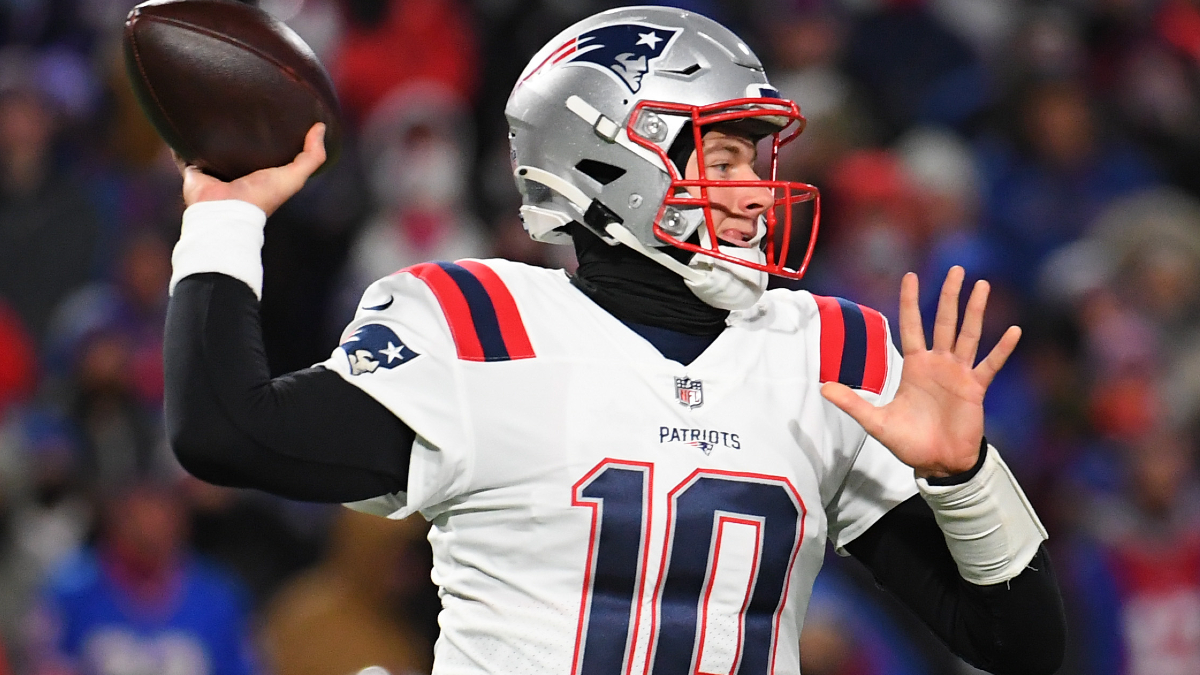 Was he worried about getting Douglas blown up by the linebacker in front of him? Did he simply not notice him? In any case, by the time Douglas cleared the linebacker, protection was crumbling and Jones was fleeing. Then he made an underhanded throw in the general direction of Rhamondre Stevenson that was easily intercepted.Jones threw twice on the Patriots' following possession's opening 13 plays. He then threw two feet over Hunter Henry's head in the end zone on third-and-goal from the Colts' 5. That was almost chosen.
Still, when the Patriots got the ball back with 8:54 remaining, they were behind 10-6. Jones completed three passes in eight plays, and the Patriots faced a second-and-12 from the Indianapolis 15.Mike Gesicki burst through in the end zone. Jones couldn't go wrong anywhere but short. And he outran Gesicki by 20 feet. Picked."It was a terrible throw," confessed Jones. "I practiced it, hit it in practice, tightened the throw, and I knew where I was going." I simply did not do it. I didn't do it correctly."When asked if "anything mechanical" was present, Jones replied, "Yeah. There were some issues I was dealing with, but it doesn't matter. "There will be no excuses."
Phil Perry, Tom E. Curran, and Ted Johnson respond to Mac Jones' performance against the Colts and Bill Belichick's decision to sit the quarterback for the game's final drive.
It doesn't really matter if the "things (he) was working through" were related to Jones getting postgame X-rays and explaining why he missed an easy lob to the end zone. Not with the number of decisions he's made in other high-stakes situations this season.What about his good throws? Drops by receivers on balls put in their hands by Jones? The heroics against the Bills less than a month ago? Nothing matters. His goose in New England is most certainly cooked, and he'll most likely just be here until the next available alternative emerges, whether through the draft or free agency.
The Patriots are about to embark on their second rebuild in four years.Belichick explained in 2020 that the "residual" from the team's expenditure in the 2010s resulted in his Patriots spending that season being in line with the cap."We're playing more young players than we've played in the past," he told Charlie Weis on SiriusXM NFL Radio. "For a variety of reasons." In recent years, we have made significant investments in our workforce. We didn't have a lot of leeway when it came to salary caps. On the Cam Newton contract, I believe this was evident.
Again, because of our cap position — in this specific year, this is the year that we've taken to, I would say, adjust our cap from the spending that we've accumulated over the previous years. We simply haven't had the depth on our roster that we have had in previous years. This has given younger players more opportunities. So it's a blend of all of them."The Patriots acquired a suitable first-round quarterback in the spring of 2021. They overspent in free agency. The Patriots finished 10-7, and Belichick was voted Executive of the Year.And in less than two years, everything has gone to hell. The team is currently worse than it was in 2020.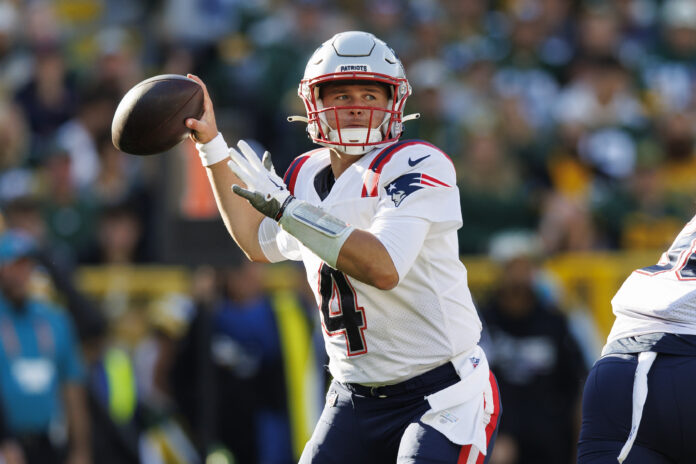 It is currently worse than it was when Belichick took over in 2000. Despite the cap hell they were in, they had a strong-armed, well-regarded quarterback in Drew Bledsoe and a core of very talented players to move forward with — Ty Law, Lawyer Milloy, Tedy Bruschi, Ted Johnson, Willie McGinest, Kevin Faulk, Damien Woody, Terry Glenn, Troy Brown, and a fourth-string quarterback named Tom Brady.They also had a talented coaching staff and a personnel director in Scott Pioli who discovered player after player for Belichick to deploy and, astonishingly, win championships with.